The Sirius Vortex Transmission: Preparing For
The Lion's Gate 8/8 By Steve Nobel
When the Vortex opened it filled you with Light, a Light that will change, grow, transmute and transform you. Through it flowed the Light and Love that can allow you to transcend what has been, and to create what will be.
It is through the gateway represented by the brilliant blue-white star Sirius – that all the energy enters your universe – the energy that is your very Soul and Spirit, the energy of your Higher Self...

This is a time of new birth and of new life. It is the time of the grandest transmutation, the grandest transformation and yes, of the grandest transcendence that has ever occurred.
The Goddess is returning and She brings with Her a Light, a Light that once lit, cannot be extinguished."
- The Opening of the Vortex of Sirius. By Lazaris
In this transmission, we connect to the energies of the archangels and to the grids of the earth and central sun. Within this higher light we journey to the Temple of the Higher Heart where we connect with the radiance pouring through the Vortex of Sirius.
As the channel Lazarus tells us, Sirius is the portal of the Goddess and She is returning to birth a new age of enlightenment on the Earth.
Video - "The Sirius Vortex Transmission: Preparing For The Lion's
Gate 8/8" - https://youtu.be/PAL-ni54N5k

...
CLAIM YOUR BALANCE! BY MAZHAR AHMED
It is a time to celebrate your life as a being of light. Many of you have been through many traumas in your life and you may be feeling battered and bruised by all that you have been through. Maybe you are still feeling down and wondering what life is all about?
...
But realize that those same traumas that you have experienced have made you what you are today. Look back over your life whatever experiences you have been through. You have survived and you are still here today.
...
There may have been many times that you might have wanted to leave the earth but you are still here and I commend you for that. It has not been easy for any of us but whether you believe this or not you are one of the chosen ones. You are a being of light and is one special spiritual evolvers and I want you to celebrate your life.
...
Many souls volunteered to come down to earth at this special time when the earth ascends into the higher dimension but only a few were chosen. You were one of the chosen.
...
It was known that as a soul you would be strong enough to take on the many challenges that have brought you to where you are today. You are and were always protected and guided by Spirit. It always there for you and always will be.
...
However you may be feeling, it is no time to give up now. You are all at the end of a cycle of darkness on the planet the dark before the dawn so to speak.
It is the effort that you put into what you do that generally gives you the feeling that you have accomplished something. The more effort you put in the more you feel responsible for the achievement and therefore the better you feel about it.
...
People who breeze through life effortlessly are rarely celebrated on planet earth. We hold parades for those who struggle and sacrifice to achieve something. We like the stories of a person's meagre beginnings and we like to hear about how that person clawed and scratched their way up some sort of ladder to get to the top but things are changing now and it is time for you all to re-evaluate your ideals because you have moved into a feminine cycle.
...
This will become the era of receiving. There is nothing to be gained by struggle and no amount of effort will ever be able to match a person's offering of a high vibration. Nothing that you could ever do could match the energy that you can download in an instant of letting go, surrendering and opening yourselves up the time of the divine.
...
Feminine balance is here and it's time to celebrate those who are masterful at receiving from the higher realms that which is always being offered to you. You still get to maintain your divine masculine side as well but that side of yourselves is not going to be taking nearly as much action.
...
The actions you will take will be much more fruitful and with far less effort, and that is true power. The integration and balancing of the divine feminine with the divine masculine will result in becoming the creator beings that you always have been but have yet to experience fully.
...
It is time now to celebrate a job well done. It is time now to manifest all that you so desire for yourself and the new earth. However long you have been waiting, it is finally time now to achieve all those dreams that you have been waiting and wishing for.
...
Abundance is your reward now an abundance of love, light, laughter and happiness. It is finally time to say goodbye to the darkness and celebrate the coming of the dawn of the new world. You may be tired you may be down you may be disheartened and you may be weary of the fight within but you are on the edge of a new beginning.
...
Rest now. Rest in the certain knowledge that the best is yet to come. Celebrate your life.
Dry those tears. Let go of those old feelings and come into your new heaven on earth.
I AM Mazhar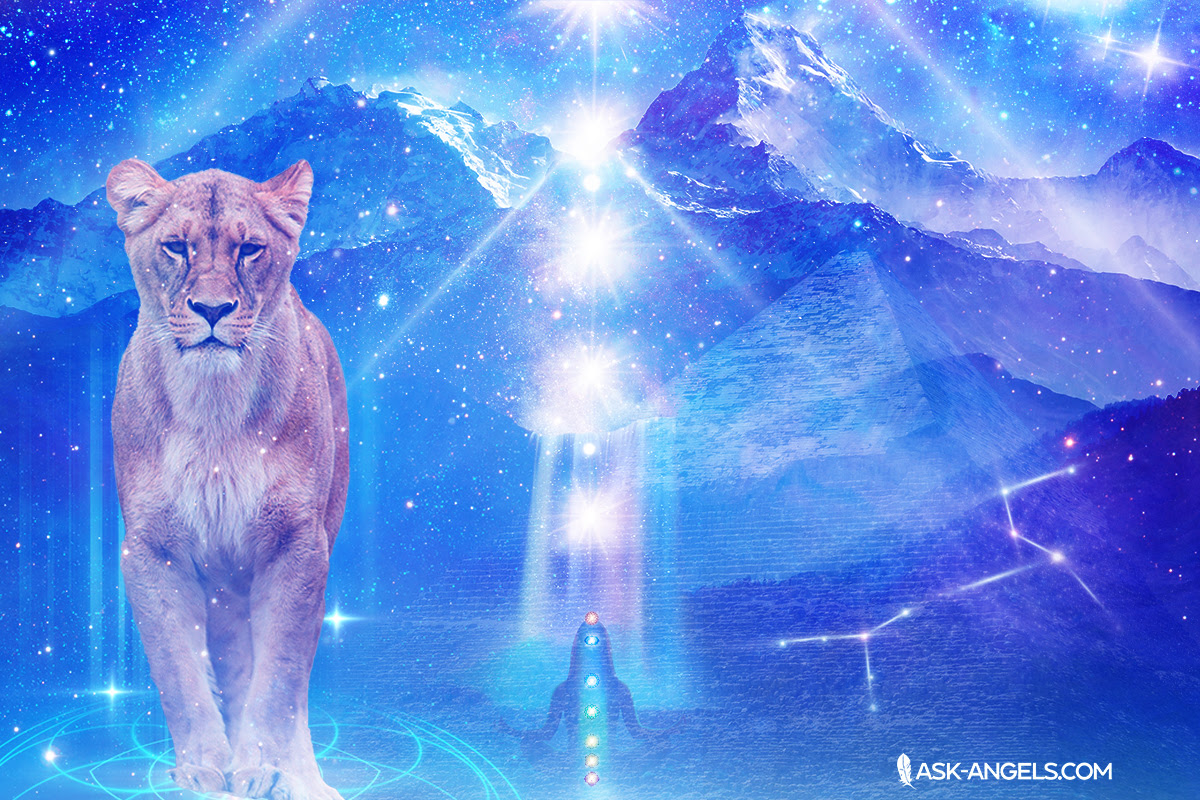 The Lion's Gate Portal Is Open ! By Melanie Beckler
I was inspired to record and publish a new video for you today...
The Lions Gateway is a cosmic alignment between the Earth, the Sun, and the Star Sirius.

Happening on and around 08/08, the Lions Gate is a time of infinite possibility, conscious expansion, soul growth, aligning with abundance, and more!

With this peak of energy, there is an immense potential for

accelerated awakening.
At its essence, the Lions Gate energy influx is all about empowering you to claim your Highest Truth and power as a spirit of Love and Freedom.
And yes, this is the powerful potential and opportunity right here and now.