(First published in 2006 - re-published in 2013)

(Use this high-res picture in a photo editing software for best results)
I first noticed this geometric ornament on a piece of jewellery found in Egypt over 100 years ago. I tried to reproduce it via Photo editing software. I was really amazed about the energy emanating from this "symbol". It gives great protection; it heals and strengthens the intuition.
I have added a high-resolution picture of this symbol. It can be worn as a pendant, a bracelet, can be hung on the wall, carved out of wood, ironed onto a shirt etc. Even a rough hand drawn reproduction of the symbol is quite powerful.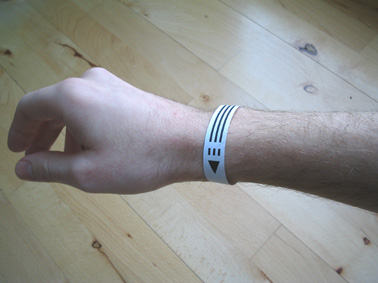 This is the symbol printed on a paper and made into a "paper brace".
Not very durable, but the energy can be felt quite clearly.
You could draw the symbol on a piece of cloth or leather.


It's ok to stretch or press the image in both height and width.
For more information about this symbol and where/how it was found , you can visit:
By Ole Gabrielsen